Reading
Reading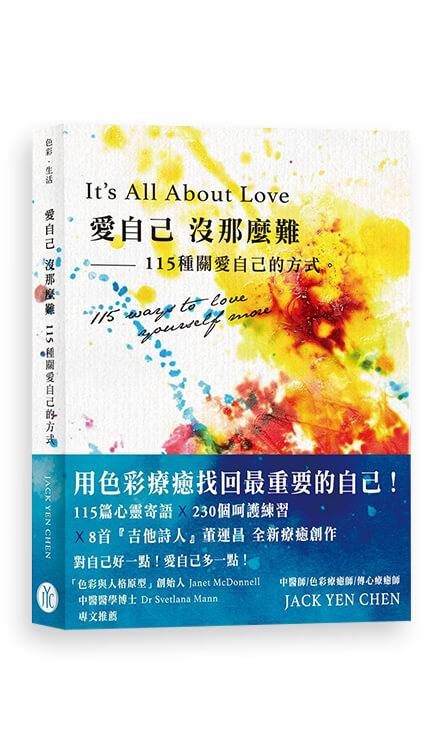 It's All About Love
Love yourself and support yourself to meet different people in life and start an extraordinary life.
Rediscover your value and importance with colour healing!
115 messages for the soul.
250 self pampering exercises.
8 pieces of healing music nourishing by "Guitar Poet" Dong Yunchang.
Support yourself daily by learning to take good care of yourself and not to feel lonely anymore. Life can fun and joyful. Be kind to yourself! Love yourself more!
Colour Reflecting Chart and Emotion Analysis Chart included in the book.
Release negative energy daily and love yourself more everyday!
Encountering Furry Friends
Reading
Encountering Furry Friends
※First inspirational book to support owners of furry friends to go through all kinds of emotions such as anxiety, sorrow, sadness, etc., these emotions are reflections of our inner selves. We all need to listen our inner dialogues and find ways to take good care of ourselves at the same time.
※52 true stories from animal hospital.
※Heart touching stories inspire us to reflect on ourselves.
※Adorable furry friends' pictures of are also included.